Parlor Guitars




Look what they found: in the corner, in the back, in the dark! Not too much to say about these beauties, except they take us back in time ... just like the parlor chairs on which they rest. Give Fatdog a call if you want the details.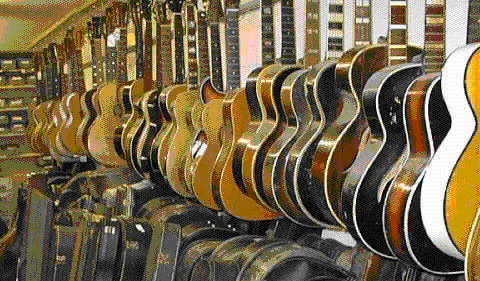 Parlor Lineup
---
Ordering Merchandise
I understand your concerns about buying a guitar over the Internet. You can't put your hands on it. You don't know what it'll look like, what it'll sound like, how it will feel. Then there are the issues surrounding shipping anxiety: "Will it arrive undamaged?" "When will it arrive?" "WILL it arrive?" The concerns go on and on: "What's the tracking number?" "Will you ship it today?" "When will you ship it?" "Can I get it tomorrow?"

Here are five key points to put your mind at ease:
Your purchase will definitely arrive in good, undamaged condition AND in a timely manner.


Your purchase is insured against damage in transit.


If you don't like what you've ordered, you can return it within two weeks of purchase.


You have the option of a full CASH refund or a trade-in for something else you like. All you pay is the return shipping, which amounts to about $10 within the Continental United States.


You just can't lose.
Policy
"Experience Ecstacy" for a week with your new guitar. If the instrument is not what you expected, then expect a full refund on merchandise returned in the condition of purchase. Fatdog considers this the backbone of good biz (and happy customers).


NOTE: There is no refund for shipping.

Trade-ins are seriously considered at a high value.

Subway Guitars
1800 Cedar Street
Berkeley, California 94703

(510) 841-4106
noon til six, Monday thru Saturday
Pacific Time



HOME